Latest Whole Food Tips for the
"Health Nut" in You
Cravings. We all have them. Food cravings are a common response to what we're going through and can cause the desire to munch on foods we wouldn't normally eat, such as salty potato chips or sweet chocolate brownies. Studies have shown that cravings for certain foods come from a variety of reasons, including memories, emotions, weather, and stress. 
---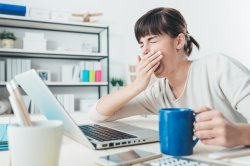 There's nothing better than crawling into bed after a long day. It's incredible how rejuvenating a good night's sleep can be, but for many of us, a restful night isn't always a guarantee.